Capital Physiotherapy welcomes patients from Kew, a prestigious suburb hugging the Yarra River. Kew is popular with families raising children, professionals, retirees, singles, and LGBT+.
Located 9 minutes northwest of  our Hawthorn physio practice, Kew is a lush and hilly suburb filled with historical charm, and home to two golf courses and several sporting clubs. Its close proximity to the meandering Yarra River provides a unique inner-city pocket of native bush trails. Just 5km from the CBD, Kew provides convenient transport by public bus, tram and train, and quick access to Eastern Freeway and the CBD. 
Associated with high achievers.
Several prestigious schools are located here. Notable residents of this sought-after suburb include many scientists, professional sports persons, and media personalities, as well as the Premier of Victoria and Prime Minister Gough Whitlam. 
Activity Venues
Stay active to get more out of life. Here are some places in Kew where you could get some fresh air and exercise. 
Studley Park (boathouse, picnics, kayaking, canoeing)

Bellbird Park (walking, cycling, native flora and fauna, canoeing, flying foxes)

Galatea Point (walking trail, native flora and fauna, Dights Falls)

Willsmere Kitchen Garden (community garden)

Reservoir Reserve (1 oval, cricket, basketball, dog training)

VIctoria Park (2 ovals, footy, Auskick, cricket, basketball)

Ellington Reserve (basketball)

Foley Reserve (basketball, hit-up wall for tennis, lacrosse, football, soccer, handball)

Linear Park (basketball)

Kew Croquet Club

Tennis clubs

Walking maps -

Kew/Kew/East

,

Kew/Deepdene

.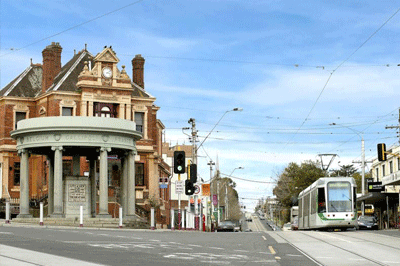 What you can expect from Capital Physiotherapy Hawthorn
Good health is the foundation for an enriching lifestyle, and as physiotherapists, we want to help our patients get the most out of life. Staying active is great for physical and holistic well being.
To reduce the risk of cumulative negative effects on your wellbeing, it's probably wise to get early assessments and treatment if you experience any pain or discomfort that just won't go away.
Small and timely steps for taking care of your health issues are recommended, so you could avoid developing chronic health conditions with hefty bills that affect you quality of life. 
At Capital Physiotherapy, we access, diagnose, treat these conditions and more:
Neck pain and stiffness including whiplash and wry neck

Headaches, migraines

Back pain including disc injuries and pinched nerves, Sciatica

Dance & sports injuries, assessment & conditioning

Pre & post-natal conditions

Workplace injuries and pre-medical assessment

Pre and Post-operative rehabilitation

Conditions such as arthritis, multiple sclerosis and other neurological disorders
A supportive hub for preventative healthcare
To help more people get the care they need, we provide a wide range of preventative and treatment services. We provide private healthcare rebates for more than 10 insurance companies, including NIB First Choice.
Telehealth consultations

Clinical Pilates

Sports physiotherapy

Workplace assessments

Pre-employment medicals

Dry needling

Pre-pointe assessment for ballet

Women's health

NDIS services

Ergonomic assessment
Travel options to your closest Capital Physiotherapy clinic in Hawthorn from Kew
If you would like to explore how our range of physiotherapy services could help you improve your health, please feel free to ring us on 0406 067 105 or book your appointment online by clicking the button below.
Hawthorn Physio Opening Times
Important Notes:
Appointments Only & Closed on Public Holidays