Friendly Physiotherapy or Newport Residents
Capital Physiotherapy welcomes clients from Newport, a tree-lined suburb loved by small families, professionals, retirees, beach lovers and fishing enthusiasts.
Newport in a nutshell
Located about 11 minutes south of our Footscray physio practice, Newport is a vibrant neighbourhood with a village vibe 10km southwest of Melbourne's CBD. Its proximity to Fishermans Bend along Yarra River provides a sheltered haven for numerous water sports and beachfront leisure pursuits.
A popular part of the City of Hobsons Bay, Newport is home to multicultural residents who enjoy a variety of aquatic, art, cultural, outdoors, and community activities. It's home to a miniature railway and substation artists market. Houses featuring a range of architectural designs characterize the neighbourhood, while townhouses, terraced houses and apartments feature less extensively.
Activity Venues
To encourage you to stay active, we have listed some great space in Newport so do consider visiting one near you for some fresh air and exercise.
Newport Lakes Reserve (native flora and fauna, self-guided nature trail)
Greenwich Bay/Reserve (cycling, skate-boarding, kayaking, boating)
Newport Park (athletics track, playground, skateboarding)
Bryan Martyn Oval (cricket, netball, footy playground)
Loft Reserve (2 ovals, cricket, playground)
Digman Reserve (cricket)
Newport RSL (scouts)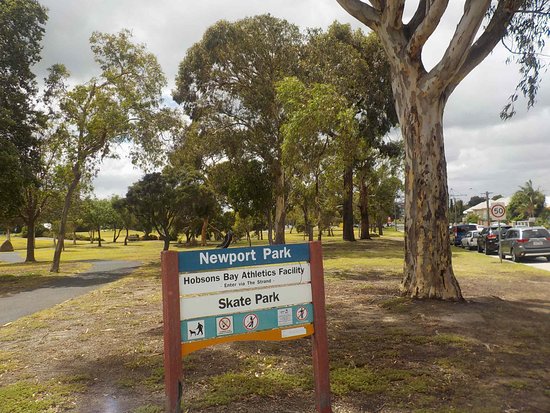 What you can expect from Capital Physiotherapy Footscray
Did you know that 1 in 2 Victorians don't do enough physical activity? Physiotherapists like us provide an essential health service to encourage and support busy people to keep physically active. This builds mental, social, and other aspects of wellbeing as well. It's prudent to get even your minor aches, pains, and injuries looked after promptly. Before they escalate into more painful, debilitating or expensive problems that affect your quality of life. If you're looking for physiotherapy near Newport, consider us.
Each patient is unique, and we love finding out how we could specifically help each one. So drop in for a friendly chat.
We love to help. Here are some popular services Capital Physiotherapy provides:
Work-related stress. As COVID-19 forced many desktop warriors to Work From Home, and bring new challenges for workplace warriors on the road, the mental and physical stress has resulted in more headaches, migraines, neck and shoulder aches, backaches, sleep and fatigue issues, and even carpal tunnel syndrome and repetitive stress disorder.
Women's wellbeing. Women tend to forget regular self-care, especially for specific conditions encountered during and after pregnancy, breastfeeding, parenting, menstruation, menopause, or other conditions.
Children's health. Did you know that physios can help your children not only with remedial issues, but developmental health checks too? We help assess children's posture, motor skills, balance, joints, muscles, nervous systems, and more.
Sports injuries. We take a multi prong approach to preventing, diagnosing and treating sports injuries, tailored to suit the individual.
Chronic pain management. We help people suffering from pain to manage it better, and feel more competent and confident to get out there and get more out of life.
Tackling obesity. We provide immediate and long term healthcare support for obesity-related challenges.
Specialised wellbeing protocols. No two bodies are alike, so we make sure we have the expertise in a range of specialist treatments as well like clinical pilates, dance physiotherapy and dry needling.
Workplace Health Assessment. We are also experienced in pre-employment medicals.
And much more!
Travel options to Capital Physiotherapy Footscray from Newport
If you would like to explore how our range of physiotherapy services could help you improve your health, please feel free to ring us on 0434 720 730 or book your appointment online by clicking the button below.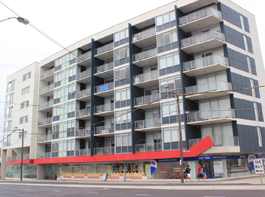 | | |
| --- | --- |
| Days | Times |
| Monday | 9:00AM – 6:00PM |
| Tuesday | 9:00AM – 6:00PM |
| Wednesday | 9:00AM – 6:00PM |
| Thursday | 9:00AM – 6:00PM |
| Friday | 9:00AM – 6:00PM |
| Saturday | 9:00AM – 1:00PM |
| Sunday | CLOSED |
Important Notes:
Appointments Only & Closed on Public Holidays