General Physiotherapy in Hawthorn, South Yarra & Footscray
With physio clinics in Hawthorn, South Yarra & Footscray, you don't need to spend endless hours searching online for "a physio near me". Simply contact Capital Physiotherapy to schedule an appointment and start your journey to better health today!
What is General Physiotherapy?
General physiotherapy aims to improve the overall functioning of the body by treating various conditions and injuries that affect the musculoskeletal system. It's a non-invasive approach to health that utilises exercise, manual therapy and education to help you recover from injuries, alleviate pain and prevent further damage.
Our experienced physiotherapists are dedicated to providing comprehensive care to patients in our Hawthorn, South Yarra and Footscray clinics. Our approach is based on the latest evidence-based research, and we work closely with you to develop a personalised treatment plan that addresses your specific needs and goals.
What Conditions Do General Physiotherapists Treat?
At our physio clinic in South Yarra, Hawthorn and Footscray, our experienced physiotherapists treat a range of musculoskeletal conditions. These include:
shoulder pain
lower back pain
hip/groin pain
knee pain
ankle pain.
We begin with a thorough assessment to accurately diagnose the underlying cause of your pain. Next, we develop a customised treatment plan to alleviate your pain, improve mobility and prevent further damage.
Capital Physiotherapy's General Physiotherapists
If you're searching for a "physio near me" in the Hawthorn, South Yarra, or Footscray areas, you've come to the right place. Our experienced physiotherapists are dedicated to using a holistic approach to health as this helps to achieve your goals faster.
Whether you want to improve your overall mobility and fitness, treat acute or chronic pain or deal with a new or old injury, we're here to help. Combining the latest evidence-based treatments with personalised care, we ensure that you receive the best possible treatment for your unique needs.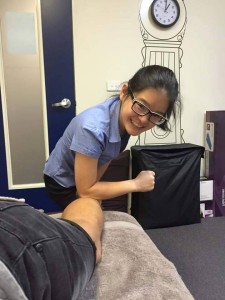 Capital Physiotherapy Clinics in Footscray, Hawthorn & South Yarra
If you're searching for a "physio near me", contact Capital Physio in Footscray, Hawthorn or South Yarra today. Schedule an appointment at your local clinic and let's prioritise your health and well-being!
Capital Physiotherapy Clinics
If you're looking for the best physiotherapy near you, please contact our reception team at your preferred location:
Bulk Billing Physio Health Insurance Providers