Capital Physiotherapy – Footscray Physio Clinic
DISCLAIMER
Due to the interest of a more efficient scheduling and work environment, Capital Physiotherapy have enacted an 'Appointments Only' policy. Please make an appointment via our booking system online or call your preferred physiotherapy clinic. Thank you for your cooperation.
Welcome to Capital Physiotherapy! If you've been Googling for "physio Footscray" or "physiotherapist Footsray", you've arrived at the right page!
You can rest assured that you will be looked after here. We believe you deserve only the best care and services and that is what you will get at our clinic. To make an appointment with one of our experienced team members, please click on Book an Appointment button below. Alternatively, you can contact us on: 0434 720 730.
You can have complete trust in our physiotherapists, as we only choose to work with the best physios. Our philosophy, Your Health, Our Pride, gives us the chance to truly attend to your specific health needs.
As of 21/7/2020, our clinic is now part of the NIB first choice network. Our clinic practice information will be published on the NIB Find a Provider website. This network includes all new and existing patients insured by NIB as well as their partners: Qantas, AAMI, APIA and Suncorp.
You are welcome to submit your enquiry below and we will endeavour to get back to you as soon as possible. Our physio clinic address and the map location can be found below.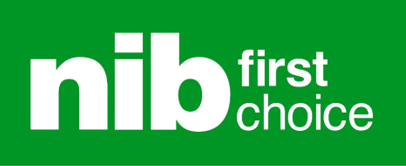 You are welcome to submit your enquiry below and we will endeavour to get back to you as soon as possible. Our physio clinic address and the map location can be found below.
Medicare at Our Footscray Physiotherapy Clinic
Patients who are suffering from chronic musculoskeletal conditions may be eligible to receive subsidised costs on limited physiotherapy treatment (5 visits each 12 months) funded by Medicare. Patients must bring with them the GP Management Plan and Team Care Arrangement prepared by their GP to claim for the rebate.
Payment is requested at the time of consultation. Bulk billing is available.
Upon payment of your account, our staff will lodge your claim with Medicare immediately where possible. However you would need to pay first and get rebated on the spot, hence we encourage you to bring your debit card and your medicare card along to your appointment.
Qualified Physiotherapists
Our physios are members of APA and undergo Continuous Professional Development, to make sure they are always updated with the best and most recent evidence. This means your treatments in our clinic will be the most effective it can be for you.
If you are in pain, no matter where it is, our physiotherapists will spend the time required to ensure you have an accurate diagnosis. A pinpoint diagnosis is important, so that you can have the right treatment.
You don't have to be stressed about your Initial Assessment with our physios. Our friendly and personable team members will make sure your experience is gentle, yet effective. Our therapists will ensure any questions and concerns are discussed in a friendly manner.
Quality Services
What can our physiotherapist help you with?
Headaches
Exercise/Sports Injuries
Lower back pain
Neck Pain
Knee Pain
Sciatica
Sports Specific Rehabilitation
Core and Pelvic Floor Rehabilitation
BPPV (Benign Paroxysmal Positional Vertigo)
Dry Needling
Remedial Massage
Injury Prevention
Our Footscray Clinic Commitment
Our clients trust our physio, for pain relief, as well as being the go to community clinic for injury. You are not just a number to our clinic. You are someone with specific goals and dreams.
The team at our Capital Physiotherapy clinic is equally passionate in making sure that you are able to achieve what you want with our programs!
Contact Our Footscray Clinic
So don't wait any longer, and call Capital Physiotherapy to help you now on 0434 720 730 or book online by clicking the book appointment below. We are located at Suite 1/59 Hopkins Street, Footscray VIC 3011.
If you are looking for physio service to strengthen muscles, for injury or dry needling, you can trust us to get you back to your best!
Footscray Physio Clinic Opening Times
| | |
| --- | --- |
| Days | Times |
| Monday | 9:00AM – 6:00PM |
| Tuesday | 9:00AM – 6:00PM |
| Wednesday | 9:00AM – 6:00PM |
| Thursday | 9:00AM – 6:00PM |
| Friday | 9:00AM – 6:00PM |
| Saturday | 9:00AM – 1:00PM |
| Sunday | CLOSED |
Important Notes:
Appointments Only & Closed on Public Holidays
Enquiry Form
Footscray Clinic Contact Information
Footscray Physio Clinic
Suite 1/59 Hopkins St, Footscray VIC 3011
Phone: 0434 720 730
Fax: 03 9687 8448
E-mail: info@capitalphysiotherapy.com.au
How to get here
Located conveniently inside the Mandalay Clinic near Footscray Train Station, Capital Physiotherapy in Footscray is easy to find.
Car. Street parking is available outside our building.
Train. The closest train station is Footscray station. The clinic is a short 4-minute walk (350m) from the train station.
Tram. We are on the route of tram service 82, Stop 64.
Our Other Physio Clinics
Look No Further, Capital Physiotherapy Is Here
Looking for a physio in your suburb? Our Footscray Physio Clinic is just around the corner from various suburbs in Melbourne!
| | | |
| --- | --- | --- |
| Suburb | Travel Time | Distance(Km) |
| Physio Seddon | 7 Minute Drive | 1.9 km |
| Physio West Footscray | 8 Minute Drive | 3.4 km |
| Physio Yarraville | 9 Minute Drive | 3.9 km |
| Physio Flemington | 8 Minute Drive | 3.9 km |
| Physio Ascot Vale | 10 Minute Drive | 4.4 km |
| Physio North Melbourne | 10 Minute Drive | 4.9 km |
| Physio Braybrook | 12 Minute Drive | 5.3 km |
| Physio Maribyrnong | 13 Minute Drive | 5.8 km |
| Physiotherapy Newport | 11 Minute Drive | 5.9 km |
| Physiotherapy Carlton | 18 Minute Drive | 6.6 km |
| Physio Port Melbourne | 15 Minute Drive | 7.4 km |
| Physiotherapy Sunshine | 15 Minute Drive | 7.5 km |
| Physio Williamstown | 17 Minute Drive | 8.6 km |