Sport Physiotherapy in Melbourne
What is sport physiotherapy?
Sports Physiotherapy (Sports Physio) is the assessment, diagnosis and treatment of injuries, pain or abnormal movement patterns caused in any sport or physical activity.
Injuries from sporting and physical activities differ from the conventional day-to-day injuries. Athletes typically require a specific level performance. This requirement impose stress to the athletes' muscle, joints and bones. Sport physiotherapy provides ways to help you maintain your active lifestyle by treating any muscle imbalances, tension and weaknesses that may lead to injuries.
What do sport physiotherapist do?
Sports Physiotherapists are involved in the prevention and management of injuries resulting from sport and exercise participation at all ages and at all levels of ability.
Sport physiotherapists provide evidence-based advice on safe participation in sport and exercise. Furthermore, they promote an active lifestyle to aid individuals in improving and maintaining their quality of life. Sports Physiotherapists also play a huge role in helping athletes of all ages and all levels of ability to enhance their performance.
Sports injuries can differ from everyday injuries. Athletes normally place a higher level of performance and demand upon their body, which stresses their muscles, tendons, ligaments, joints and bones to their upper levels of capability.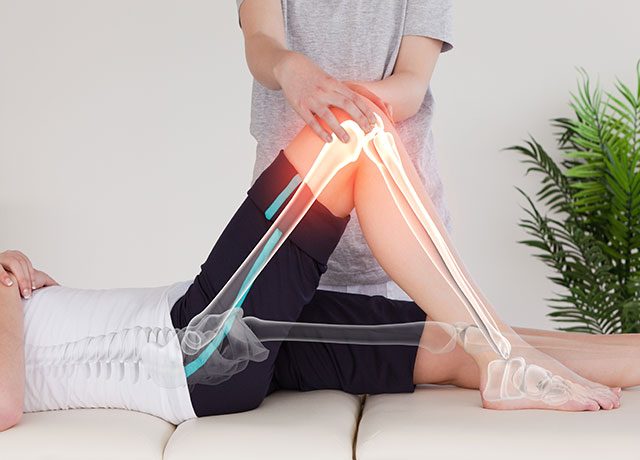 Why does Capital Physiotherapy's Sports Physiotherapy work?
Sporting injuries can be acute, chronic or just a niggle that refuses to disappear. At Capital Physiotherapy, our Sports Physiotherapists have the skills, expert knowledge and experience to get you back on the field as soon as physically possible. It's what we do!
We have treated everyone from elite international athletes to local sports people. Contrary to their title, Sports Physiotherapists just don't treat sports people, they treat everyone. They have an in-depth understanding of biomechanics and movement patterns, which are utilised to get you back to health.
The staff at Capital Physiotherapy believe in a rigorous assessment of your injury, followed by a detailed treatment plan. If you don't know what the cause of the pain or problem is, how do you expect to fix it? The key to recovery is getting to the cause of the problem, looking for all the potential causes that you may be influencing your potential for a full and speedy recovery.
Sport Injury prevention
If you are serious about sports, it is almost inevitable that injuries will come at some point of your journey. Injuries are normal for any sport. It is almost unheard of if you are into a particular sport and you have been doing it for years that you never get any form of injuries from it. Be it contact sports or non-contact sports.
Do not get discouraged or scared. We see a lot of adults starting a new sport, falling in love with the sport but they encounter some injuries that take weeks/months to recover and after that incident, they decided to not further themselves to be better or just quit the sport altogether.
We can assess your movement pattern, flexibility, strength, power and all aspects of sports that are applicable to you. From there, we can identify areas to work on as pre-habilitation to prime your body specifically to the activities you do, reducing your chance of injury
Our Running Assessment
At Capital Physiotherapy, we understand how important your running routine is. Whether it's part of your fitness regime, or it's how you de-stress; it's important nothing stops you from doing what you love. That's why running assessments are usually incorporated as part of our consultations. If you are looking for a physio sport clinic or a sports near you, then our experienced physiotherapists will take a video of you running, and provide you with information that enables you to understand the relationship between your running technique and your injury.
Not injured? You can still come in for a running assessment. Our physiotherapists at Capital Physiotherapy are the expert in analyzing your running technique and set a program tailored to you to improve your performance. We will also give you some advice to prevent possible injuries and set a preventative program. This will ensure you can continue running, well into the future.
Treatment for injuries and rehabilitation
Whether you have an acute injury that puts you out of action or a chronic condition that has been lingering, sports physios can treat to improve pain and rehabilitate so to encourage return to sports at soon as possible. To do so, we assess and diagnose carefully so we can treat accordingly.
We also look at the cause of the problem as many injuries often happened secondary to other risks, for example, sporting technique, posture, muscle imbalance etc. Understanding of the root of the injuries means that we can treat from the fundamentals and avoid re-injury.
Performance enhancement
Once you have returned to sports/ exercises, we would like to keep you on the field and get better at it. Sports physio can profile you strength and weaknesses and other athletic qualities such as speed, agility and explosiveness. By doing so we can then work with you to enhance your sporting/ exercise performance.
Sports physio are trained to keep your new or old injuries in mind to tailor a program for you. The program will generally be strengthening and conditioning so you can maximise your potential and therefore your sporting experience.
At Capital Physiotherapy, what does our sport physiotherapist treat:
At Capital Physiotherapy, these are just some of the sports we commonly treat including but not limited to:
Aussie Rules Football (AFL)
Netball
Tennis
Soccer
Cricket
Golf
Swimming
Weightlifting/Gym activities
Calisthenics
Jogging/Running/ Athletics
Hockey players
Surfers
Gymnastics
Ballet dancers
Aerial dancers
Theatre performers
Pole dancers
Triathletes
Cyclists
Capital Physiotherapy Clinics
f you're looking for a sport physio near you, please contact our reception team at your preferred location:
Bulk Billing Physio Health Insurance Providers