Women's Physiotherapy in Melbourne
What is Women's Health Physiotherapy?
Women's health physiotherapy is the treatment to a variety of conditions that may affect women throughout their life. These conditions may include incontinence or leakage of the bladder or bowel; chronic pelvic pain that could include endometriosis (where tissue that normally lines the uterus grows outside the uterus) or muscle spasm; conditions associated with pregnancy and early parenthood such as back or sacroiliac joint pain in pregnancy, carpal tunnel syndrome and mastitis (inflammation of breast tissue usually due to infection).
Capital Physiotherapy's Women's Health Physiotherapists
At Capital Physiotherapy, we have experienced Women's Health Physiotherapists that can provide you with help and support. Our women physiotherapy treatment focuses on maintaining and restoring normal function, minimising dysfunction, preventing disability and improving quality of life.
Our female physiotherapist will be able to treat women's health related conditions such as:
Pregnancy related pain and/ or dysfunction (pre- and post-natal)
Abdominal separation (rectus diastasis)
Pelvic floor strengthening
Caesarean or perineal scar management
Pelvic girdle pain/ "pelvic instability"
Urinary urgency
Neck Pain and Stiffness including and Wry Neck
Headaches
Back Pain including disc injuries and pinched nerves, Sciatica
Wrist pain (carpal tunnel syndrome, de quervain's tendinitis)
Mastitis
Capital Physiotherapy Treatment Techniques
Depending on your injury and the cause of your injury/discomfort, our therapist will assess and offer a vast array of treatment techniques that will suit you best.
Massage Therapy
Strengthening
Education and Advice
Dry Needling
Clinical Pilates
Electrotherapy
Taping
Commonly a women's health physiotherapist is also involved with developing exercise programs and running exercise classes specifically for women.
At Capital Physiotherapy, our female physiotherapists use our additional training and advanced knowledge of the female body to expertly design individual programs that are safe and effective for women of all "ages and stages" who may or may not have pain or dysfunction.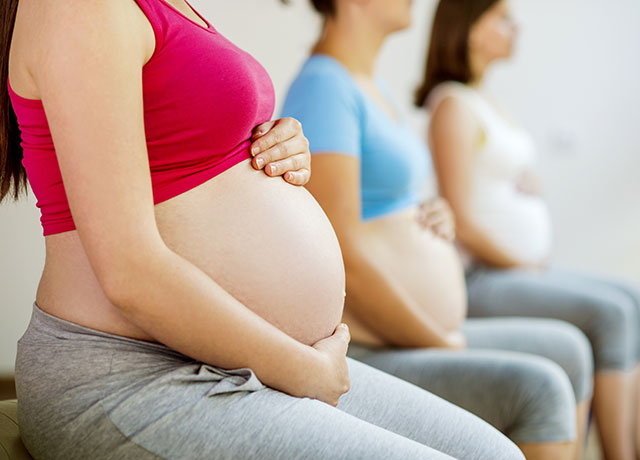 Our Pelvic Floor Physiotherapy
Capital Physiotherapy's pelvic floor physiotherapists in Melbourne strive to help women rehabilitate their pelvic floor muscles. These muscles can be weakened by childbirth, surgery, heavy lifting, being overweight, constipation or menopause.
The pelvic floor muscles support the womb (uterus), bladder and bowel (colon), forming a 'sling' from the pubic bone at the front to the tailbone at the back. If the muscles are weak, this can affect bladder and bowel control, resulting in incontinence (leakage).
For other women, their pelvic floor muscles may be overactive; that is, they can switch on involuntarily when they should be relaxing. These women need to learn to release their muscles. Overactivity can cause difficulty with having sex, emptying the bladder or bowels or using tampons.
Our Pre & Postnatal Physiotherapy
Pregnancy and childbirth can bring great joy, but they can also be hard on your body. Pre and postnatal physiotherapy involves doing simple exercises and forming healthy habits can help you cope with many of the changes to your body. It can also help reduce injuries and problems in the future.
A Women's Health Physiotherapist can provide advice on active birth positions to help with labour and also help to advise you on what positions to use and avoid with pregnancy related pelvic girdle pain. At Capital Physiotherapy, our female physiotherapists have an important role in helping women prepare for childbirth.
Our Prenatal Physiotherapy Assessment
Our Prenatal Physiotherapy Assessment provides a holistic and caring approach towards pregnancy related, education and treatment.
Our Prenatal Physiotherapy Assessment will help:
Reduce pregnancy related aches and pains
Helps to maintain a healthy weight
Help you to get a better night's sleep
Educate and prevention for postnatal related complications
Ensure strong and healthy pelvic floor activation throughout pregnancy
Our Postnatal Physiotherapy Assessment
Our Postnatal Physiotherapy Assessment will greatly reduce future risk associated with the postpartum period but also help you return to the sports, fitness, work and various other activities you that you love.
Our Postnatal Physiotherapy Assessment will help:
Accurate diagnosis
Professional treatment
Relieve pain
Education and advice about injuries/discomfort
Recovery from injury
Rapid return to work and lifestyle
Capital Physiotherapy Clinics
If you're looking for a women's physiotherapy near you, please contact our reception team at your preferred location:
Bulk Billing Physio Health Insurance Providers