Capital Physiotherapy welcomes clients from Yarraville, a lush and friendly inner city suburb famous for its village feel that is popular with families raising kids, professionals, singles, retirees and the LGBTQ+ community. 
Located about 10 minutes southwest of our Footscray physio practice, multicultural Yarraville is a heritage-protected suburb 6km west of Melbourne's CBD.
A vibrant part of the City of Maribyrnong, the unique inner city village feel of Yarraville earned it a feature in Australian movies The Wog Boy and Spotswood, and the television series The Wrong Girl. The cosy suburb is home to signature buildings displaying a variety of architectural styles, as well as a multicultural melting pot of award-winning restaurants and cafes.
Activity Venues
We love to support your active lifestyle, so here's some information on outdoor spaces and facilities in Yarraville for getting some fresh air and exercise.
Cruickshank Park (paths, playground, BMX, tennis, fitness station, creek) 

McNish 'Dinosaur Park' Reserve (playground, paths, hall)

Yarraville Gardens (playground,cricket, spots pavilion, outdoor amphitheatre, paths)

Barbara Beyer Reserve (dog offlead area)

Angliss Reserve (field, lacrosse, cricket, playground)

McIvor Reserve (hockey, soccer, baseball, footy, cricket, lawn bowl, dog park)

M Zacour Park (playground)

Stoney Creek Reserve (creek, paths, native flora and fauna)

Yarraville Oval (footy, cricket)

Ring

CAPITAL - H06 Box Hill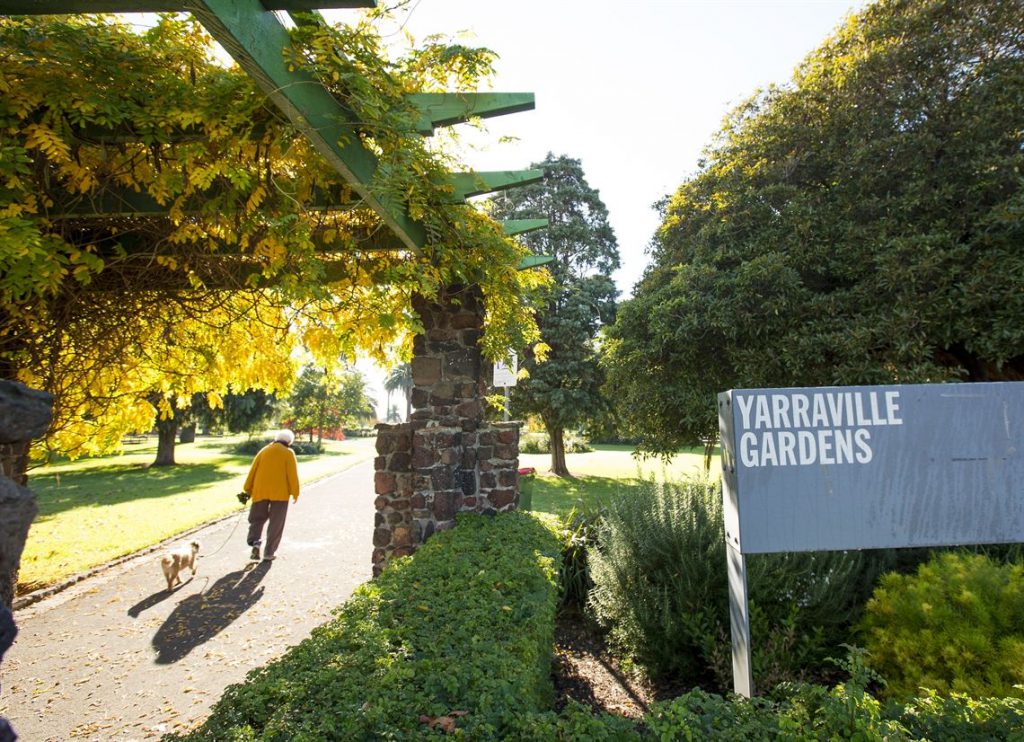 What you can expect from Capital Physiotherapy Footscray
We live such busy lives that we often do not stop to take care of things that are important, yet not urgent. Our physios near Yarraville hope to support and encourage your timely intervention of matters that have an impact on your wellbeing. If you have any minor aches, discomforts or injuries, it's best to get them assessed earlier than later, so they are less likely deteriorate and create future complications that reduce your quality of life and may require costly treatments.
Examples of health conditions we treat at Capital Physiotherapy:
Neck pain and stiffness including whiplash and wry neck

Headaches, migraines  

Back pain including disc injuries and pinched nerves, Sciatica

Dance & sports injuries, assessment & conditioning

Pre & post-natal conditions

Workplace injuries and pre-medical assessment

Pre and Post-operative rehabilitation

Conditions such as arthritis, multiple sclerosis and other neurological disorders.
Our healthcare approach is comprehensive:
Assessing your condition thoroughly and with empathy

Providing a detailed diagnosis

Recommending appropriate treatment

Prescribing appropriate therapies and home exercises
Other services at Capital Physiotherapy for Yarraville residents include:
Travel options to Capital Physiotherapy (Footscray) from Yarraville
If you would like to explore how our range of physiotherapy services could help you improve your health, please feel free to ring us on 03 9687 2544 or book your appointment online by clicking the button below.
Footscray Physio Opening Times
Important Notes:
Appointments Only & Closed on Public Holidays