One in 6 Australians experiences lower back pain at some stage in life.  Symptoms of lower back pain can be debilitating – pain can remain localised in the lower back and in some cases can refer down the legs.  It also restricts movements which then affect work and simple activities of daily living such as putting shoes on, sitting and pulling pants up etc.
Despite pain with movement, exercises are recommended over rest.  Avoid prolonged sitting or standing as remaining in stationery positions tends to disengage muscles that are essential to provide stability to your back.  Keep it moving help relieve pain and assists in the recovery. Here are some gentle exercises that can provide some relief to your back pain:
  Hip flexor stretch
Hip flexors are commonly tight for those who sits a lot as it remains in a shortened position when sitting.  Tight hip flexor can contribute to back pain as it attaches to the spine.
By performing this stretch as in the picture, you'll feel tension at the front of the back leg. Push your hips forward to deepen the stretch.
Hold for at least 30secs.  Do 3-5 times on each side daily.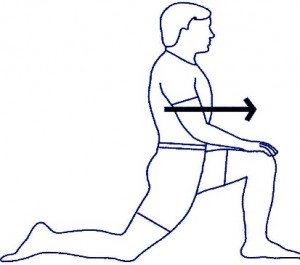 Glutes stretch
This stretch targets the gluteal muscles and can easily be done when in the office or commuting on the train

Sit with one leg crossed, lean forward and gently press the knee of the crossed leg down. You'll feel a stretch on the side of the hip.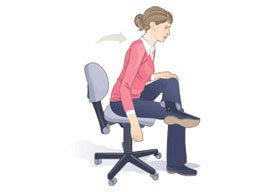 Cat and camel
This exercise aims to gently get your back moving

Start on your hands and knees.  Make sure your hands are under your shoulders and your knees are directly under your hips.

Slowly drop your stomach down and then gently arch your back up.

Do 10 times every morning and night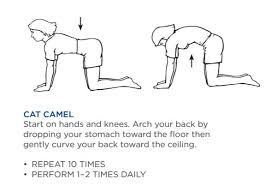 Bridging
This exercise strengthens hip muscles that tends to be switched off when sitting for long.

Start by lying down with knees bent. Making sure hips, knees and ankles are in line.

Lift hips up and lower down with control

Do 15-20 per set and 2-3 sets daily.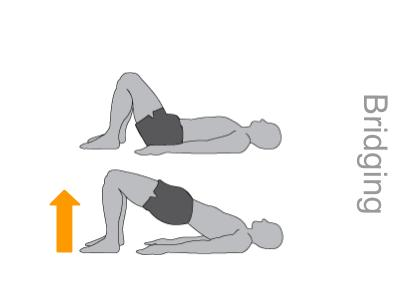 Pelvic tilt
This exercise targets your core muscles which assists in providing stability for your back
Prepare by setting up the same as the last exercise.
Tuck your tailbone in to flatten the curve on your back, hold for 5-10 secs then relax. You should feel your tummy muscles contracting.
Do 5-10 secs hold for 10 times every day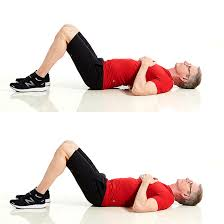 Walking
Although simple, walking is one of the dynamic exercises that is effective in engaging many different muscles. It is also a low impact exercise that can replace running or other high intensity when you have back pain.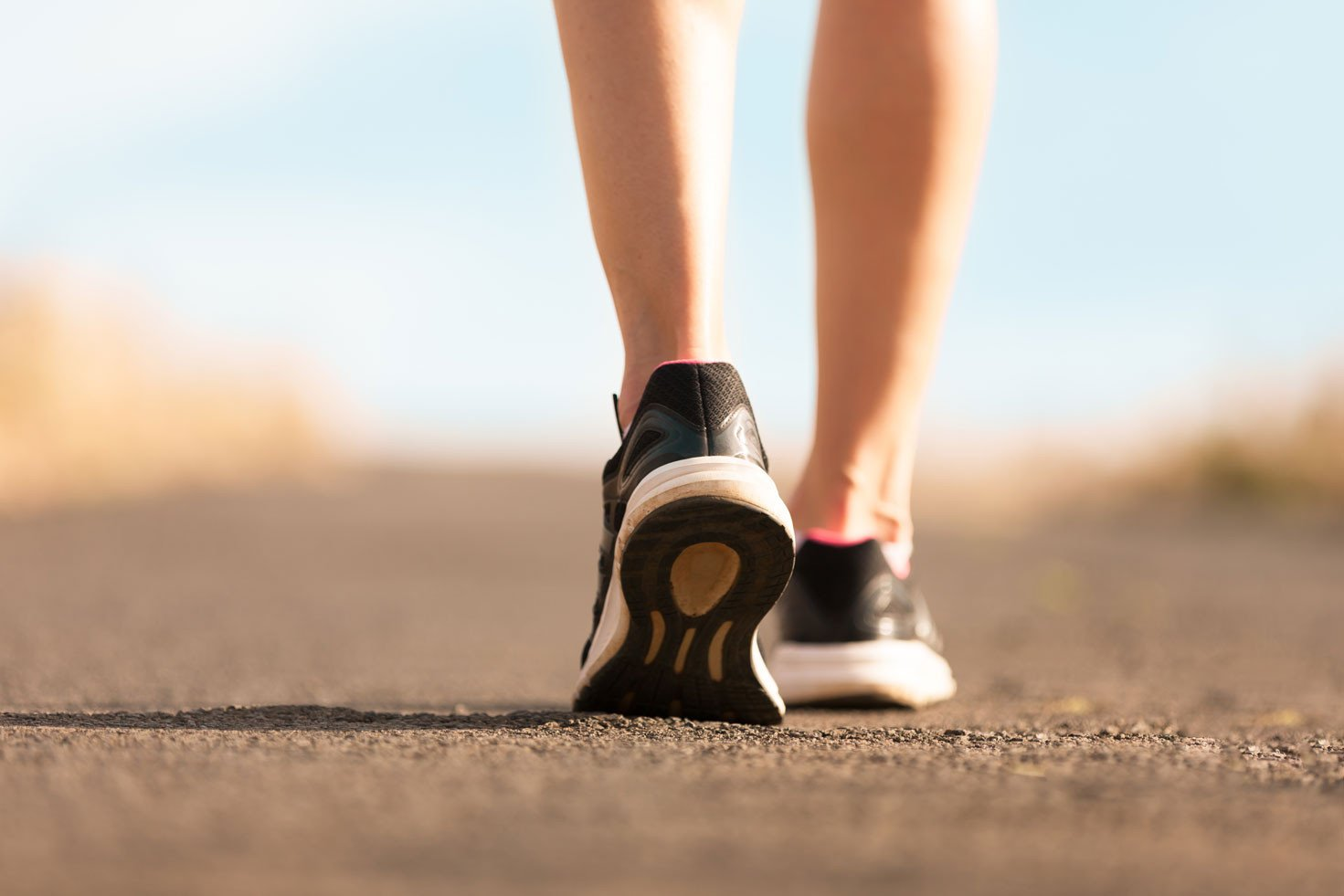 If you are suffering from back pain, physios at capital physiotherapy can assess, diagnose and provide you with the right exercises to relieve pain and get your back moving.  Capital physiotherapy is also passionate at injury prevention, so give us a call if you would like more exercises and strategies to prevent recurring lower back pain.
Images from http://www.legacyneuro.com/fitness-friday-maintain-healthy-back/
https://www.bidmc.org/about-bidmc/blogs/wellness-insight-landing/sports-medicine-and-fitness/hip-flexor-stretch
https://www.besthealthmag.ca/best-you/stretching/seated-glute-stretch/
https://goodexerciseguide.com/the-exercises/bridging-exercise/
https://www.gaiam.com/blogs/discover/how-to-be-more-mindful-just-by-breathing-and-walking