Richmond Physiotherapy Near You
Capital Physiotherapy welcomes clients from Richmond, a multicultural riverside suburb that's popular with professionals, singles, families, retirees, and hipsters.
Richmond in a nutshell
Located about 11 minutes north of our South Yarra physio practice, Richmond is a heritage-protected suburb 3km east of Melbourne's CBD. Its famous Victoria Street is nicknamed 'Little Saigon' for its abundant offerings of Vietnamese culinary delights. Richmond also offers a happening mix of shops, bars and restaurants on Bridge Road and Swan Street.
A bustling part of the City of Yarra, active Richmond neighbourhoods feature numerous small dwellings displaying a variety of architectural styles.
Activity Venues
We love to support your active lifestyle, so here's some information on the great variety of outdoor spaces and facilities in Richmond for getting some fresh air and exercise.
Richmond Recreation Centre (pool, gym, group fitness)
Citizens Park (1 oval, fitness station, playground, off-lead dog walking)
Barkly Gardens (paths, picnics, soccer, cricket, on/off-lead dog walking)
Herring Island Environmental Sculpture Park (boat access, native wold garden, sculptures)

What you can expect from Capital Physiotherapy South Yarra
Prevention is better than cure. Our physio clinic near Richmond provides a range of healthcare support services to assist residents in living full and active lives. If you have any minor aches, discomforts or injuries, getting them assessed earlier than later will prevent deterioration and future complications and expensive treatments.
Examples of health conditions we treat at Capital Physiotherapy:
Neck pain and stiffness including whiplash and wry neck
Headaches, migraines
Back pain including disc injuries and pinched nerves, Sciatica
Dance & sports injuries, assessment & conditioning
Pre & post-natal conditions
Workplace injuries and pre-medical assessment
Pre and Post-operative rehabilitation
Conditions such as arthritis, multiple sclerosis and other neurological disorders
Our healthcare approach is comprehensive:
Assessing your condition thoroughly and with empathy
Providing a detailed diagnosis
Recommending appropriate treatment
Prescribing appropriate therapies and home exercises
Other services at Capital Physiotherapy for Richmond residents include:
Travel options to your closest Capital Physiotherapy clinic in South Yarra from Richmond
If you would like to explore how our range of physiotherapy services could help you improve your health, please feel free to ring us on 0401 865 333 or book your appointment online by clicking the button below.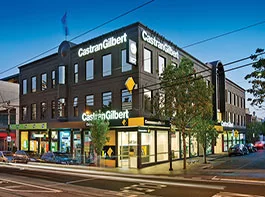 | | |
| --- | --- |
| Days | Times |
| Monday | 7:30AM – 7:30PM |
| Tuesday | 7:30AM – 7:30PM |
| Wednesday | 7:30AM – 7:30PM |
| Thursday | 7:30AM – 7:30PM |
| Friday | 7:30AM – 7:30PM |
| Saturday | 9:00AM – 5:00PM |
| Sunday | CLOSED |
Important Notes:
Appointments Only & Closed on Public Holidays