Capital Physiotherapy – South Yarra Physio Clinic
DISCLAIMER
Due to the interest of a more efficient scheduling and work environment, Capital Physiotherapy have enacted an 'Appointments Only' policy. Please make an appointment via our booking system online or call your preferred physiotherapy clinic. Thank you for your cooperation.
Welcome to Capital Physiotherapy South Yarra! If you've been Googling for "South Yarra physio" or "physiotherapist South Yarra", you've arrived at the right page!
To contact our practice and book a service please call on 0401 865 333 or click Book an Appointment button below.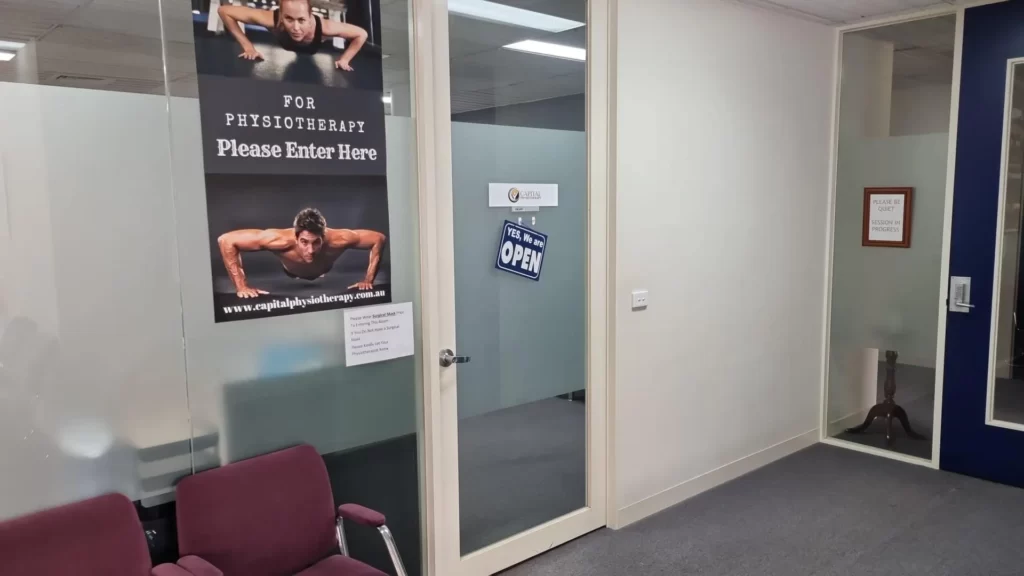 Qualified Physiotherapists
Our physios are members of APA and undergo Continuous Professional Development, to make sure they are always updated with the best and most recent evidence. This means your treatments in our clinic will be the most effective it can be for you.
If you are in pain, no matter where it is, our physiotherapists will spend the time required to ensure you have an accurate diagnosis. A pinpoint diagnosis is important, so that you can have the right treatment. By spending the time and care with you, our physical therapists will be able to give you the full information on your injury. They will be able to provide you with a treatment plan and timeline from injury, back to what you love doing.
Our physical therapists are also trained and well connected to nearby GPs. So if you require any referrals, you can trust our team will treat you right. They will be in contact with your GP and make sure everyone knows how you are progressing in physio.
You don't have to be stressed about your Initial Assessment with our physios. Our friendly and personable team will make sure your experience is gentle, yet effective. Our therapists will ensure any questions and concerns are discussed in a friendly manner.
Our South Yarra Physiotherapists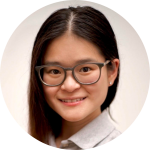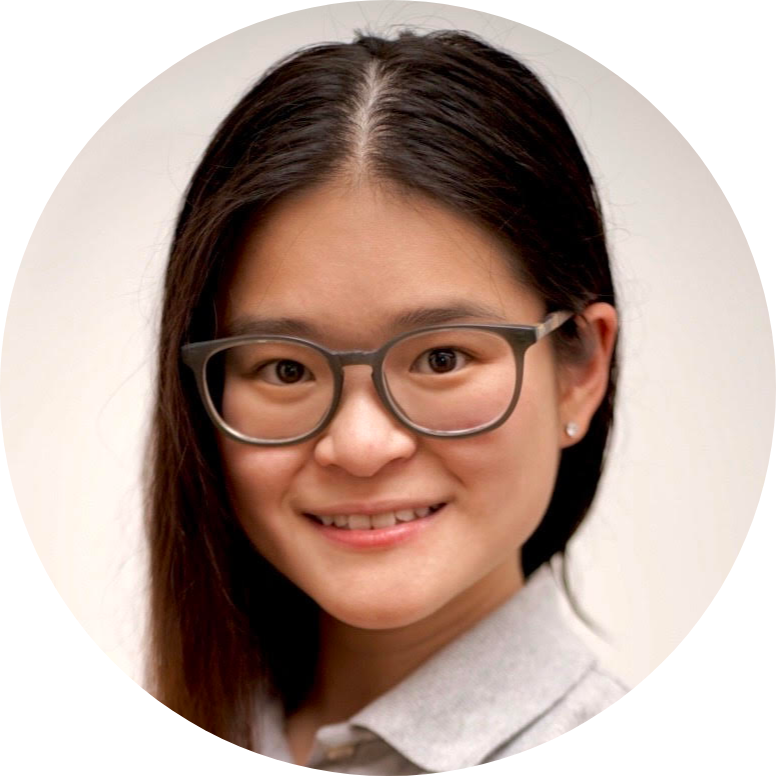 Melanie
Melanie graduated with a Bachelor of Physiotherapy from the University of Melbourne. During her degree, she obtained clinical experience throughout the public and private systems. Melanie has completed all levels of Mat clinical Pilates from APPI (Australian Physiotherapy and Pilates Institute). She also did multiple sports, dancing, pre and postnatal as well as dry needling courses.
Working in Monash University Sport Physiotherapy Centre, she is experienced in treating office workers and also a vast array of sports injuries. She has particular interest for runners, swimmer, cyclist and dancing injuries. She is also trained to perform Pre-Pointe, Pilates and running assessment. Melanie has a keen interest in treating and educating clients to help individuals recover and achieve their personal health goals.
Language: English, Chinese
Osler
Osler graduated with the Bachelor of Physiotherapy from the University of Melbourne. Post graduation, Osler has worked all around Victoria, gaining experience in private practice. He has also had a short stint in Singapore. He has worked closely with the FFV NTC Boys/Girls, FFV State Football Girls U13, as well as the Australian Women's Volleyball. He has particular interest in post-operative rehab and is keenly interested in sports injuries. In saying that, Osler has also had many experience working with clients who have back pain and neck pain (including headaches).
Osler is currently looking after the South Yarra Soccer Club, and is always looking to support other clubs in the future. He is very passionate about getting both elite athletes and weekend warriors back to their best, and love to encourage people to keep active.
Language: English, Indonesian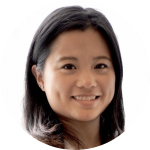 Stephanie
Stephanie graduated from the University of Melbourne with Doctor of Physiotherapy. She has experience working with the Brunswick masters Football Club (FC), the University Blacks FC and the University of Melbourne sports medical team, which equipped her with skills to assess and treat acute and chronic sports-related injuries in athletes varying competitive levels and age. She has also completed all three levels of Matwork Pilates from APPI and is keen in utilising it for rehabilitation as well as for injuries prevention.
Stephanie is passionate in keeping people of all age and injuries history active. She strongly believes in strengthening and conditioning post-injury to encourage active lifestyle and prevent injuries. Stephanie enjoys boxing, pole dancing, getting sunkissed in summer and riding on a snowboard in winter.
Language: English, Cantonese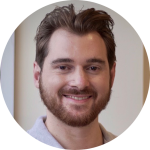 Bradley
Bradley graduated with a Bachelor of Physiotherapy (Honours) from the Australian Catholic University in North Sydney. He has worked in both the public and private sector and has extensive experience in an array of myofascial and joint mobilisation techniques, dma clinical Pilates, the kinesio taping method and dry needling. He loves problem-solving complex musculoskeletal presentations and formulating holistic and integrated physiotherapy management solutions for clients of all levels of ability and conditioning.
Bradley has a keen interest in assisting his clients to physically thrive while recovering and preventing injury. He has had many years of experience in group fitness, yoga and Pilates instruction and strength and conditioning prior to his physiotherapy career and has special interest in assisting people develop strength, conditioning, suppleness, flexibility and motor control while managing any underlying musculoskeletal and medical conditions. In his spare time he is a dedicated gym goer, hiker and coffee enthusiast.
Language: English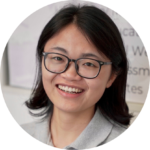 Miki Deng
Miki completed the Bachelor Degree in Exercise Science and graduated with a Master of Physiotherapy from the University of Sydney. During her studies, Miki has gained clinical experience in both private and public sectors.
Miki has worked in an exercise rehab clinic in Beijing, China, where she gained experience treating elite athletes; managing acute injuries as well as assisting athletes with injuries prevention. She also has experience treating clients from all age groups, ranging as young as school aged children to elderly adults.
Miki has special interest in treating sports-related injuries, post-op rehab and knee related issues. She has also had experiences in managing shoulder and lower back pain.
Miki is passionate about educating and motivating clients to be active and strives to provide holistic, client-centered care in her treatment approach.
In her spare time, she enjoys staying fit and going to the gym. She also enjoys socialising with friends, watching movies, reading non-fiction books, and exploring new and exciting places around melbourne.
Language: English, Mandarin
---
Services
What can our physiotherapist help you with?
Headaches
Sports/Exercise Injuries
Lower back pain
Neck pain
Knee pain
Chronic pain
Clinical pilates
Pre and Post natal wellness
Pre pointe assessment
Sciatica
Sports Specific Rehabilitation
Core and pelvic floor Rehabilitation
BPPV (Benign Paroxysmal Positional Vertigo)
Dry Needling
Our clients trust our physio, for pain relief, as well as being the go-to physio for injury. You are not just a number to our clinic. You are someone with specific goals and dreams. The team at our Capital Physiotherapy clinic is equally passionate in making sure that you are able to achieve what you want!
So don't wait any longer, and call Capital Physiotherapy to help you now on 0401 865 333. We are located at Ground Floor, 38-40 Garden St South Yarra 3141.

If you are looking for physio to strengthen muscles, for injury or physiotherapy for mobility, you can trust us to get you back to your best!
---
Bulk Billing at Our South Yarra Physiotherapy Clinic:
Patients who are suffering from chronic musculoskeletal conditions may be eligible to receive subsidised costs on physiotherapy treatment (5 visits each 12 months) funded by Medicare. Patients must bring with them the GP Management Plan and Team Care Arrangement prepared by their GP to claim for the rebate.
Payment is requested at the time of consultation. Bulk billing is not available.
Upon payment of your account, our staff will lodge your claim with Medicare immediately where possible.
If you have private health insurance, you can choose to make a claim though your private health fund or Medicare, but not both.
Available Bulk Billing:
If you are looking to get your physiotherapy services bulk billed, please visit our other physiotherapy clinics in Melbourne. Capital Physiotherapy have 2 other clinics:
South Yarra Physio Opening Times
| | |
| --- | --- |
| Days | Times |
| Monday | 7:30AM – 7:30PM |
| Tuesday | 7:30AM – 7:30PM |
| Wednesday | 7:30AM – 7:30PM |
| Thursday | 7:30AM – 7:30PM |
| Friday | 7:30AM – 7:30PM |
| Saturday | 9:00AM – 1:00PM |
| Sunday | CLOSED |
Important Notes:
Appointments Only & Closed on Public Holidays
Enquiry Form
South Yarra Physio Clinic Contact Information
Ground Floor, 38-40 Garden St South Yarra 3141.
Phone: 0401 865 333
Fax: 03 9923 6990
E-mail: info@capitalphysiotherapy.com.au
How to get here
Located conveniently on Toorak Road, Capital Physiotherapy in South Yarra is easy to find.
Car. There are ample time-limited parking options available around us
Train. The closest train station is Hawksburn station. The clinic is a 6 minute walk.
Tram. If travelling SOUTH, stop at Stop no. 48 – Wilson St/Chapel St, and walk for 3 mins. If travelling NORTH, stop at Stop 48 – Cliff St/Chapel St then walk for 3 mins.
Our Other Physio Clinics
Look No Further, Capital Physiotherapy Is Here
Looking for a physio in your suburb? Our South Yarra Physio Clinic is just around the corner from various suburbs in Melbourne!
| | | |
| --- | --- | --- |
| Suburb | Travel Time | Distance(Km) |
| Physio South Melbourne | 17 Minute Drive | 3.1 km |
| Richmond Physiotherapy | 8 Minute Drive | 2.4 km |
| Physio St Kilda | 11 Minute Drive | 3.5 km |
| Malvern Physio | 13 Minute Drive | 5.5 km |
| Physiotherapy South Melbourne | 18 Minute Drive | 3.1 km |
| Physiotherapy Middle Park | 22 Minute Drive | 4.6 km |
| Physiotherapy Caulfield | 21 Minute Drive | 8.5 km |
| Physio Toorak | 7 Minute Drive | 2.1 km |
| Physio Windsor | 7 Minute Drive | 2.4 km |