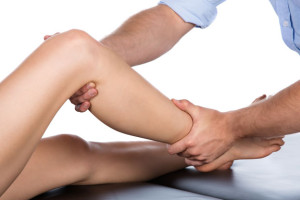 Capital Physiotherapy welcomes patients from Hawthorn East, just a couple of minutes east of our Hawthorn Physio Clinic.
Are you looking for the best physio clinic in Hawthorn East? At Capital Physiotherapy, we don't just treat your symptoms. Our professional physiotherapists are able to provide you with detailed assessments of your body. It is only through a complete understanding of your problem that we are able to offer a comprehensive treatment. When you get better treatment, you get better quicker. Capital Physiotherapy philosophy was always around a high client contact, high client care model. Instead of having the industry standard of 15 or 20 minutes appointment, we have only 30 or 60 minutes appointments. Every minute of the appointment is spent one on one with the physio, as we have strong emphasis on proper diagnosis and also medical referral where it's appropriate.
Physiotherapy: An Overview
Before you acquire the services of a physiotherapist, it would be beneficial to know what this concept is all about and what can it do to alleviate the condition of many individuals. Basically, physiotherapy is a rehabilitation treatment provided to clients who are experiencing pain and discomfort as brought about by physical injury, accident, or disability. Your physio at Capital Physiotherapy will do an in-depth assessment and advise you on how long your recovery will take. Recovery can be determined through a number of sessions depending on the physiotherapist's evaluation.
What Does a Physiotherapist Do?
The first thing that physiotherapists do is that they will do full assessment to make sure all possible causes to your problem are identified. By finding out the exact root of the problem, a tailored treatment can be done effectively. The physiotherapist explains the different rehabilitation exercises and treatment techniques to be done. From the onset of rehabilitation until recovery period, the physiotherapist will continuously assess the client's progress to treatment. Their main objective is to help clients manage pain, recover from injuries and achieve a normal way of life.
Quality Physiotherapy Services in Hawthorn East
We can help you with these problems:
Sports Injuries
Prevention Screening for Sports
Neck and Back Pain
Pre and Postnatal Wellness
Headaches
Postural education and rehabilitation
Clinical Pilates
Massage
Musculoskeletal physio
Interferential therapy
Dry needling
Tens machine therapy
Should you experience any of the above-mentioned conditions, don't hesitate to visit our clinic and acquire advanced treatment that will enable you to improve and live normally. Depending on the severity of pain or longevity of discomfort, our expert physiotherapists will discuss with you the number of therapy sessions you need to undergo. In order to achieve full recovery, it is recommended that you comply with our advice.
At Capital Physiotherapy, we believe that everyone deserves proper care. Our physiotherapists provide our clients with honest service that they can trust. We will strive to make you feel better. Our motto is Your Wellness, Our Pride. We won't be happy until you get back to your best.
We are here to provide quality services!
If you are in Hawthorn East, please don't hesitate to call us on 0401 865 333 or book your appointment online by clicking the button below
Opening Hours:
| | |
| --- | --- |
| Monday – Friday | 7.30am – 7.30pm (Appointment Only) |
| Saturday | 9.00am – 1.00pm (Appointment Only) |
| Sunday and Public Holiday | Closed |