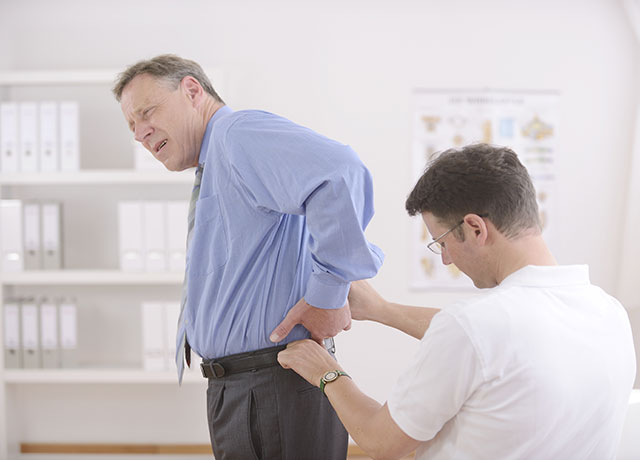 We, at Capital Physiotherapy, don't believe that providing excellent physiotherapy care is difficult. We follow three simple rules that help us to provide Richmond residents with the best physiotherapy service. We only provide one-on-one consultation, we provide comprehensive assessment in a one hour initial consultation, and we find long term solution to your problem.
These three principles allow our expert physiotherapists to provide the best care to you. Your Wellness, Our Pride. Capital Physiotherapy philosophy was always around a high client contact, high client care model. Instead of having the industry standard of 15 or 20 minutes appointment, we have only 30 or 60 minutes appointments. Every minute of the appointment is spent one on one with the physio, as we have strong emphasis on proper diagnosis and also medical referral where it's appropriate.
Experience and Care in every consultation
We are able to provide our clients with the following services:
Low back pain
Neck pain and headaches
Sciatica
Running Assessments
Pre/Post Natal treatment
Clinical Pilates
Massage
Sport Injuries
many more
Capital Physiotherapy is here to help Richmond residents
While you can always try to self-medicate your own injuries, there are some cases where you'll be better off calling a professional physiotherapist from Capital Physiotherapy. They will be able to provide you with the right advice, care and treatment. Our physiotherapists will offer you ways that can help reduce the pain, get you stronger and more importantly, stay stronger for longer.
Call us today for the best physiotherapy treatment
At Capital Physiotherapy, we pride ourselves in only providing the best care to our clients. That's why we offer early morning and late evening appointments. Additionally, for those who are unable to attend on the weekdays, we also offer weekend appointments (Sundays by appointment only). So call us today on 0401 865 333.
You can also book your appointment online by clicking the button below: