What is women's health physiotherapy?
It remains a mystery to many people what a physiotherapist actually does, let alone a "Women's Health Physiotherapist"
We are constantly asked;
– What exactly is a women's health physiotherapist?
– Should I see one?
What condition does women's health physiotherapist see?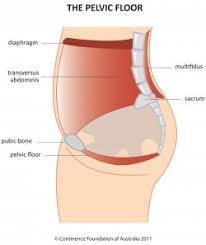 At Capital Physiotherapy we have female physiotherapist that will be able to treat women's health related conditions such as:
Pregnancy related pain and/ or dysfunction (pre- and post-natal)
Abdominal separation (rectus diastasis)
Pelvic floor strengthening
Caesarean or perineal scar management
Pelvic girdle pain/ "pelvic instability"
Urinary urgency
Neck Pain and Stiffness including and Wry Neck
Headaches
Back Pain including disc injuries and pinched nerves, Sciatica
Wrist pain (carpal tunnel syndrome, de quervain's tendinitis)
Mastitis
Why Consult a Women's Physiotherapy?
Accurate diagnosis
Professional treatment
Relieve pain
Education and advice about injuries/discomfort
Recovery from injury
Rapid return to work and lifestyle
Treatment Techniques
Depending on your injury and the cause of your injury/discomfort, our therapist will assess and offer a vast array of treatment techniques that will suit you best.
Massage Therapy
Strengthening
Education and Advice
Dry Needling
Clinical Pilates
Electrotherapy
Taping
Commonly a women's health physiotherapist is also involved with developing exercise programs and running exercise classes specifically for women. At Capital Physiotherapy, our female physiotherapists use our additional training and advanced knowledge of the female body to expertly design individual programs that are safe and effective for women of all "ages and stages" who may or may not have pain or dysfunction.
Here at Capital Physiotherapy, our women's health physiotherapists are the experts in helping you to fix your issues as well as all the discomfort that comes with it!
We can help you lead a healthier and pain free lifestyle.
Our female physiotherapist will be able to give a full assessment on you and come out with individualised advice/ treatment plan that is tailored for your particular needs.
At Capital Physiotherapy, your initial appointment is 40-60minutes long. This allows our physios to be thorough in their assessment, as well as giving them enough time to give you treatment on the same consultation!
For any physiotherapy related concerns drop us an email info@capitalphysiotherapy.com.au or make an appointment through our booking system!  
You will find us at any of our clinics near you:

---
Additional Information:

We also provide Telehealth Consultation for your safety and convenience during this pandemic.
---