I'm experiencing pain, should I get a scan done?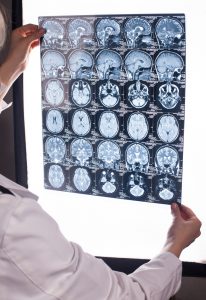 Medical imaging can take many forms including X-Rays, MRI's and CT scans. These tools allow both you and your healthcare professional to have a greater insight into you, your body and why you might be experiencing pain or dysfunction. Often confirmation of a diagnosis by using medical imaging is vital when considering treatment of many conditions including broken bones and some ligament tears.
It is important, however, that we take into consideration your pain and your condition in the context of you as an individual. Often medical imaging can show things which may not be causing pain at all and it is important to understand that a finding on an MRI does not mean something is necessarily wrong with you!
In people with absolutely no pain or disability. MRI or CT images have been shown to find:
osteoarthritic features in 19-43% of individuals over 40 years old

meniscal tears in 13-26% of individuals over 40 years old (Culvenor et al., 2019)

Spinal disc bulges in 30% of 20 year olds

Spinal disc bulges in 84% of 80 year olds (Brinjikji et al, 2015). 
It is always important to think holistically about why we may be experiencing pain, and often an imaging diagnosis may be misleading. In order to start feeling better and getting back to doing what you love, it's necessary to consider all the possible sources for your pain. 
Here at Capital Physiotherapy, our experienced and qualified physiotherapists will complete a full assessment and create an individualised treatment plan. We are conveniently located at South Yarra, Footscray, and Balwyn. You may call at 0401 865 333 or drop an email.