Patellofemoral Pain Syndrome, or PFPS, can be a very debilitating condition which can stop you from doing a lot of activities. At its worse, most patient will report of pain and inability to walk far.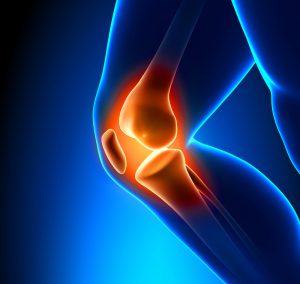 PFPS is a term given to describe pain around the knee cap. This is usually due to repetitive damage around the knee cap as it contacts abnormally with the femur. Most patient will report of having a gradual build up of pain. Initially, the pain is niggling but does not stop a person from doing their exercises. Continued activity result in increasing pain which will in turn stop them from participating further. With rest, the pain would abate. However, returning to sport is usually short lived due to the returning pain.
There are multiple causes of PFPS. This include:
Foot and ankle misalignment
Poor hip control
Poor core strength
Leg length discrepancies
Poor training schedule (not enough rest, sudden increase in intensity)
Usually there are multiple factors that contribute to PFPS. It is important that you seek a trusted physiotherapist that can do a comprehensive assessment on your body. Taking the time with the assessment will result in identifying the causative factors, which means a better prognosis! You can trust our physiotherapists at Capital Physiotherapy to understand your body and get you back on track! Our initial appointments are industry-leading 1 hour. This gives our physiotherapists time to do full assessment, to make sure you are looked after!
Depending on what caused your PFPS, you may expect your physio at Capital Physiotherapy to:
Reduce any muscular tightness
Give exercises to improve muscle control
Suggest different types of footwear, or refer you onto our trusted network of podiatrists
Help plan an exercise program to make sure your body do not burn out
Our physiotherapists are trained at making sure all your concerns are listened to and provide you the best care you need.
If you have any questions, please do not hesitate to contact Capital Physiotherapy. Our physio clinics are located in Footscray, South Yarra, and Balwyn.