As more and more people in Australia or/and around the world are being told to work from home, we are starting to see the impact it had on people's body with the incorrect home office set up.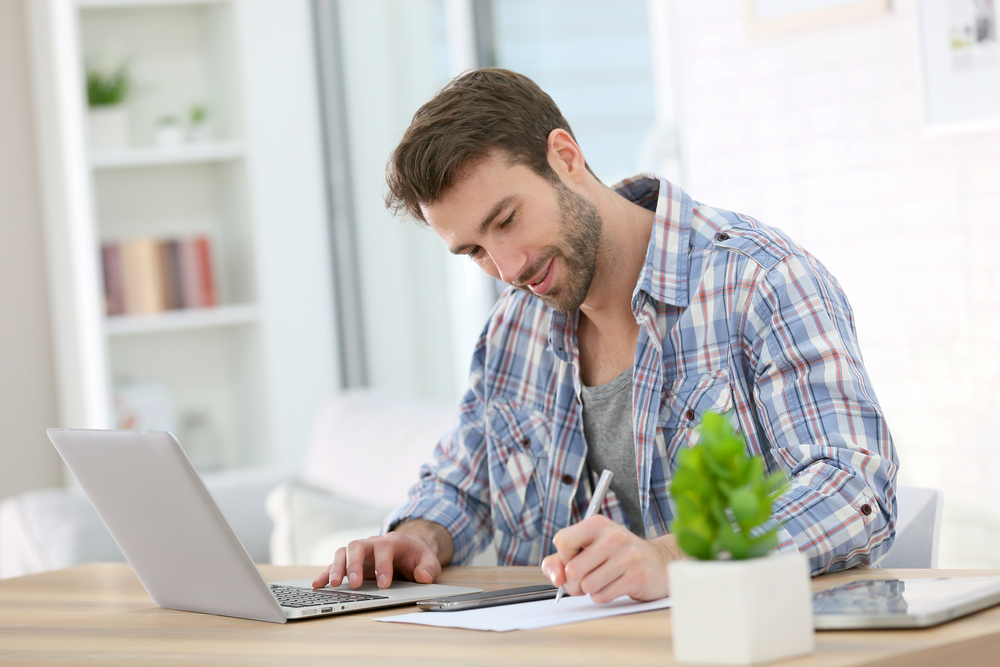 Ergonomic is so vital to maintain good spinal health. Many people who have the incorrect set up will start to experience:
neck and back pain

headache

shoulder pain
These issues should not be taken lightly as delay or no intervention could lead to long term pain and injuries.
The Seat
seat depth should ideally provide a clearance of at least 5cm between edge of the seat and the back of the lower leg

 

adequate support whilst also not having a seat that is too large.

knees and ankles are kept at approximately 90 degree angles.

Arm rests should create forearm support whilst still allowing for neutral positioning of the shoulders, elbows and wrists at 90 degrees and allowing you to maintain correct upper back posture.
The Screen
Top of the screen should be at eye level

distance the screen should be placed from you is simply as far back as possible whilst being able to comfortably see the screen. 

Duel screen-(directly side by side) with you eye line in the middle of the screens. The screens should then be positioned as far back as comfortable 
Keyboard and Mouse Position
Key principles to remember are to lower the keyboard stilts to prevent excessive wrist extension

 

keyboard back enough on the desk to obtain adequate forearm support. 

Mouse position is similar to keyboard

try learning to use the mouse in the other hand. This can help to balance the work load between each arm.

 
Work Station Desk
adequate height in relation to the chair to maintain neutral positioning of the upper and lower limbs whilst at an adequate height to maintain posture and provide forearm support. 

 

Desks are also recommended to be at least 90cm in depth 
Here at Capital Physiotherapy, we are offering Telehealth consultation service where an experience physiotherapist will have a look at your current home office set up and give you guidance and advice around the issues.
The consultation will involved:
education on good home office set up

modifying your current work set up as needed

advice on reducing load on your spine and joints while working from home

advice and education around your discomfort

exercises given targeting any aches and pain that you may already start to notice due to working from home.
We encourage everyone who needs a home ergonomic assessment to book an initial extended Telehealth consultation so as our physiotherapist can fully understand your work and current home set up (assessment) prior to moving forward to improve your current work setting. Should you require ongoing/follow up consultation, your physiotherapist will be able to give you appropriate advice after the initial consultation.